My life's dream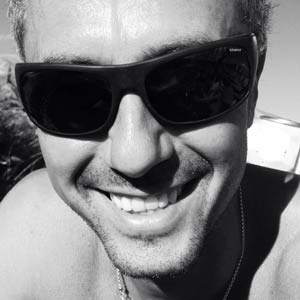 "Many years ago I was caught up in managing baths.
I don't know the reason behind …my passion for the sea ... the strong link to it... or the pleasure to entertain the guests and the willing to make people feeling better... believing to offer something more ... after 34 years this dream become real.
After three generations of chemists, an epochal change happened and the beginning of a new adventure for my family started.
Choosing to be part of Noli's community comes both from heritage of Sea Republic and Baianaita baths story.
At the beginning it was not love at first sight, but as in the greatest love stories, Anita baths seduced me slowly, as an obsession, as my Zahir.
We have done so many efforts to restore the baths and still have to come, but I finally think that Noli and Baianita really deserve it.
The new name Baianita, instead of Bagni Anita, comes from my idea to drive the "change" keeping the "tradition" at the same time. A touch of new, in the historical name.
Last year we improved the baths on many aspects and, thanks to helpful suggestions of friends and guests, also this year we keep on this trend ourselves, with a lot of new experiences. We have a lot of ideas, …maybe too many… but with my passion, the help of my friends, the support of my wife and the staff, we'll be able to deliver them, providing the nice Noli with something really beautiful.
Last but not least, I'd really like to thanks my mom and my dad, who always supported me, making this dream possible
Luca '07
"Five seasons have passed since I wrote these lines, and much has changed.
I have changed many people in my team, someone to different life choices I remained close, someone was asked to leave, someone has lost. Many customers have changed and all for the better and they were the best. The rules have changed, or maybe it's just been applied.
Presumptuously I believe that since 2007 has changed not only the name of the now deceased anita bathrooms, but between mistakes and fatigue improvements are there. Errors, precious, strict, educators, how could I learn a new trade without them? You always ask yourself why not just from the customer's point of view to do well
this trade. And to those who think "Blessed are you who work three months ... the sun ... among women ... beautiful life ..." I address only the invitation to spend a year at my side to try to understand what it means to be a good Lifeguard.
If I could go back I would do the employee! Seriously, would not go back for all the gold in the world, because you learn from struggles against the elements, I love the smell of paint, my bulldozer, cement dirty hands, the sounds of the winter sea, casino on a Sunday in July, the dreamy eyes of the children when they arrive "aspiaggia", the chatter from umbrella, the joy of a customer and his precious "thank you" and I get excited every time my son says, "I go to the beach in my Pope".
6 years have passed, many facts, so many people, but it has not gone my enthusiasm for this job because summer is not a season, but a condition of soul! "
Luca '12
"Other two years have passed and others have passed away. After a winter marked by doubts and anxieties, for obvious reasons of general instability but also to the news that a part of Baianita changed route, I finally find myself doing the real work, done sweat fatigue, naphtha stench and smell of paint!
Often the real hard it clears the mind. Surpassed the inevitable regrets over the decision to Valentino and Guido to try new experiences, rationally believe that, when there is no enthusiasm, it is right to give up and change course. They co-wrote five years of Baianita history, but now
starting a new chapter.
Maybe it premauro say it, but with a good team at my side and around working people, each with their own flaws and character, but with so much enthusiasm in, the Baianita continue to shine like the sun is caressing me at this moment.
The sun is shining, the rock rolls, the sea is blue and I'm happy !!! "
Luca '14
"Il Baianita è tanta musica! Il Baianita è Rock!
Parafrasando un grande successo penso: " 10 anni di Baianita possono bastare?"
Il primo per realizzare il tuo sogno.
Il secondo per gestire anche ristorazione e bar.
Il terzo per capire che nessuno è indispensabile.
Il quarto anno per cominciare a rilassarti.
Il quinto per accettare che la natura comanda sempre.
Il sesto per realizzare che a volte, tra clienti e collaboratori, trovi dei veri amici.
Il settimo per amare il cambiamento, che porta nuovo entusiasmo.
L'ottavo per prendere consapevolezza del tuo mestiere.
Il nono per non sentirti appagato e avere voglia di fare meglio.
Il decimo per realizzare ancora nuovi progetti.
Un riassunto breve di questi 10 anni, per capire che non mi possono bastare 10 anni per appagare la voglia di portare sempre qualche cosa di me e per arricchirmi ogni giorno passato insieme a voi!
Undicesima stagione al via, con qualche ruga e molti capelli grigi in più, ma con la voglia di festeggiare questo primo traguardo!
Il sole Splende, il Rock rotola e io sono felice…
Luca '17